Who we are
We establish long-term relationships between coffee producers and specialty coffee buyers. We connect people.

Sourcing
Quality
control
Marketing
support
Financial
Hedging
Logistics
We are an independent Brazilian company focused on direct trade, and our business strategy is based on three principles: transparency, standards and quality.
Qualicafex was founded in 2002, in the heart of one of Brazil's most important coffee producing areas, on the border of South Minas and Mogiana. Our main goal is to connect specialty coffee buyers with Brazilian growers and directly share the profits with the ones involved in the basis of the coffee chain: the producers.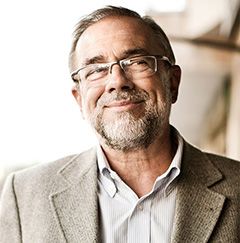 Carlos Brando
Carlos H. J. Brando - Engineer with graduate work in urban planning and business at MIT, Carlos Brando has 30 years of experience in the coffee business. During his period as a director of Brazilian coffee machinery maker Pinhalense he led a strong drive to improve the quality of Brazilian coffees and coordinated the effort to create the pulped natural processing system. In 1995 he founded the trading, marketing and consulting company P&A International Marketing, which has consulted extensively on the marketing of Brazilian coffees for the Brazil Specialty Coffee Association (BSCA), the 4 coffee producing regions of the State of Minas Gerais and many private clients and associations in most growing regions. Carlos Brando was a key consultant in the conception of the Cafés do Brasil Marketing Program and played a major role in the definition of the Brazilian coffee regions and the characterization of their coffees. Carlos leads a group of consultants that have dilivered services to many producing countries and to the ICO (International Coffee Organization), specially regarding programs to promote domestic coffee consumption.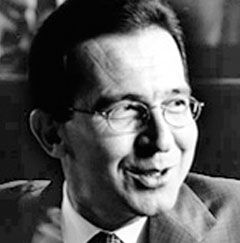 João Staut
Economist specialized in marketing, João Staut has devoted most of his professional life to foreign trade, often in conjunction with the coffee business. Born to a family in the coffee business he was a coffee farmer himself and managed a coffee growers' cooperative, where he supervised all operations, from agronomical extension services and coffee quality campaigns to exports. He was a marketing manager at machinery maker Pinhalense at the time of the development of the pulped natural system and joined P&A International Marketing when it was founded. João Staut is also active as a partner at advertisement agency GSB2, which specializes in coffee and related products and services and has among its clients a selected group of quality conscious coffee growers and associations. Trader with 30 years of experience, João had visited more than 40 growing and consuming countries and has wide international network in the coffee community. We work directly with the grower, always keeping the transparency and traceability in all steps of the transaction. Buyers have open access to all information related to the producers, while growers receive all information related to the buyer and prices negotiated. The results of all operations are fairly distributed in an open chart between the involved in the business.
FOR US, IT'S A FUNDAMENTAL PART OF THE PROCESS TO ENSURE THE financial sustainability for the farmers, OTHERWISE WE CAN'T TALK ABOUT SUSTAINABILITY AT ALL.
Certifications
Qualicafex sells sustainable certified coffees, supplying the most demanding markets and adding value to people's and communities' life quality.
Partners and coffees
We select coffees based on the Terroir concept. They come from estates located in Mogiana and South Minas. We offer, besides Single Origins, Microlots and Blends, a full range of certified coffees.

Fazenda
Aliança
Sítio
Cachoeirinha
Fazenda
Nova Cintra
Fazenda
das Flores
Fazenda
Vargem Grande
Fazenda
Planalto
Fazenda
Santa Alina
Fazenda
Aliança
Fazenda
Santana
Sítio
Maranhão
Sítio
Cachoeirinha
Fazenda
Nova Cintra
Fazenda
das Flores
Fazenda
Recreio
Fazenda
Morada da Prata
Sítio
Nova União
specialty
location
Qualicafex is located in Espírito Santo do Pinhal, São Paulo state, near the most important Brazilian coffee producting areas and Santos harbor, making it easy for us to source the best coffees and ship them to you.
Contact
Rua Coronel Antônio Augusto, 35 • Centro
Espírito Santo do Pinhal • SP

qualicafex@qualicafex.com.br

Solicite uma amostra